Aksara app
Akṣara is a compact and refreshing app to get you familiar with the elusive Indic scripts are your fingertips.
The app is supervised by Prof. Ye Shaoyong from Peking University. I'm in charge of the interface design, iOS development and further maintenance.
The app is now available on App Store for iPhone, iPad and iPod touch.
Download now
Visit mini-site
Indic scripts at your fingertips
View the Brāhmī alphabet on your iPhone, indexed by Vowels and Consonants.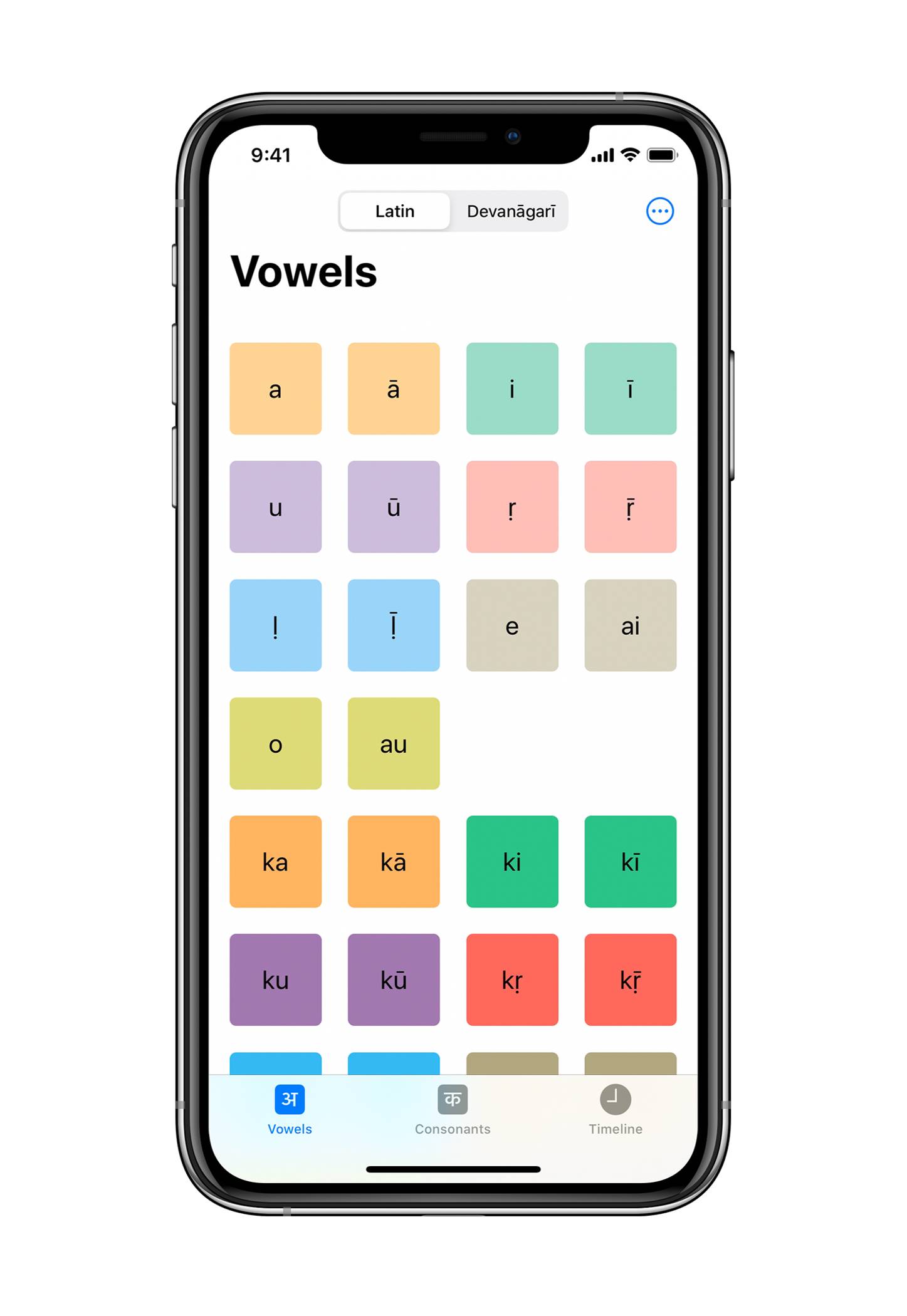 Switch between Latin & Devanagari
One tap to switch between Latin and Devanāgarī, it's just that easy.
View variants in India's official scripts
Tap any letter and learn the corresponding variants in India's major official scripts.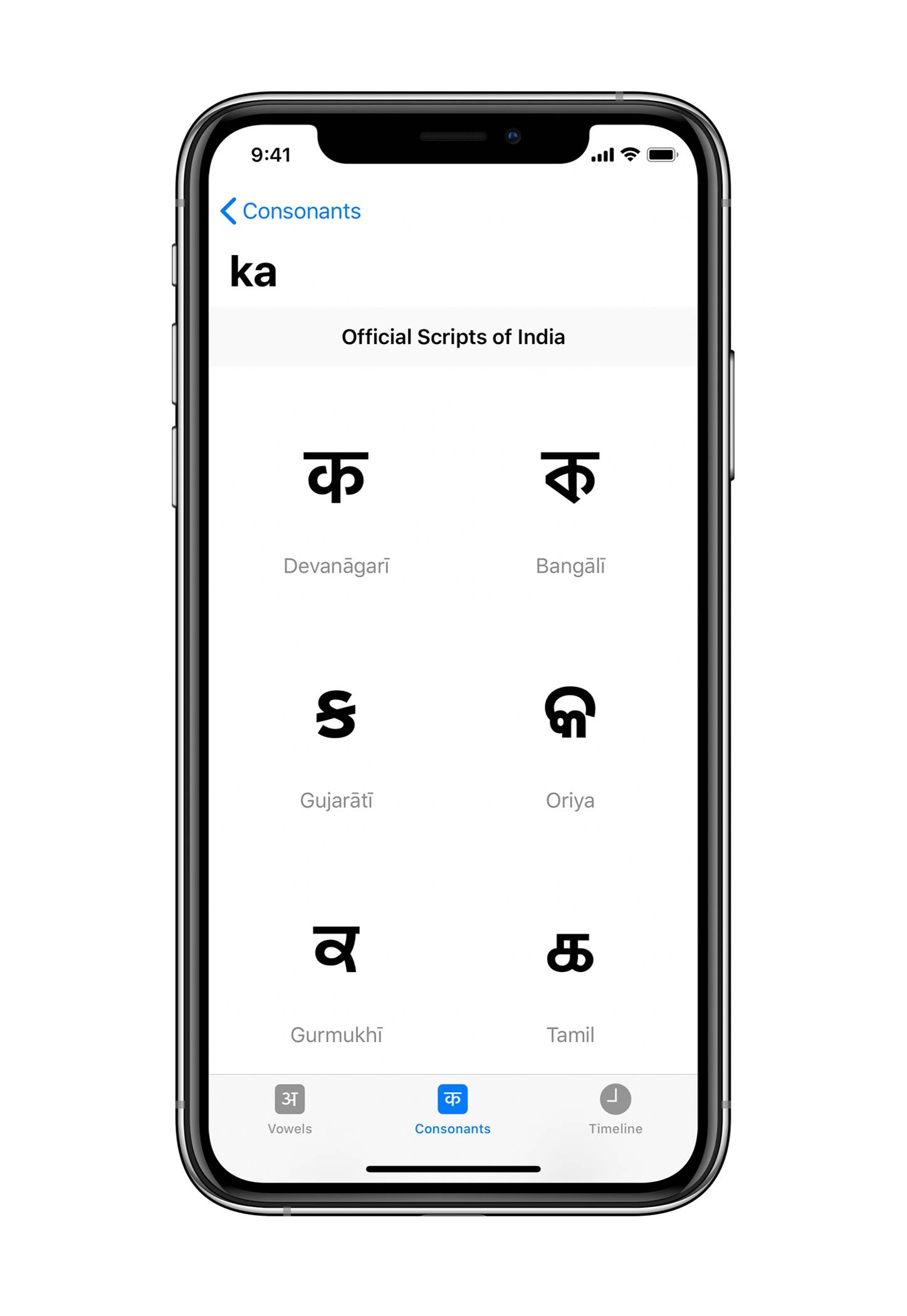 Historical scripts & letterforms
Take a glance of history through historical scripts and their letterforms.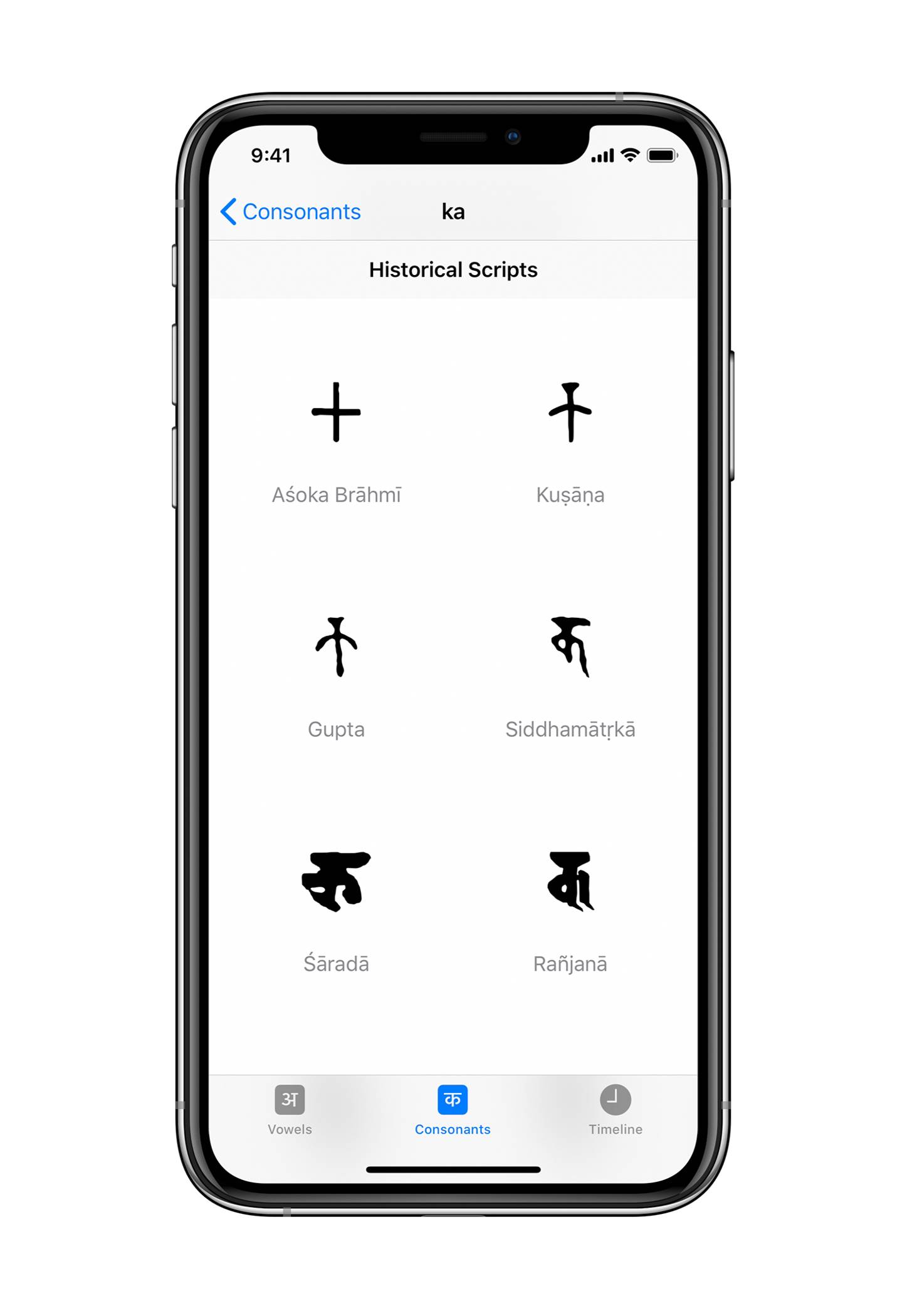 Learn the history with timeline
Find out how Indic scripts evolved through history in a simple timeline.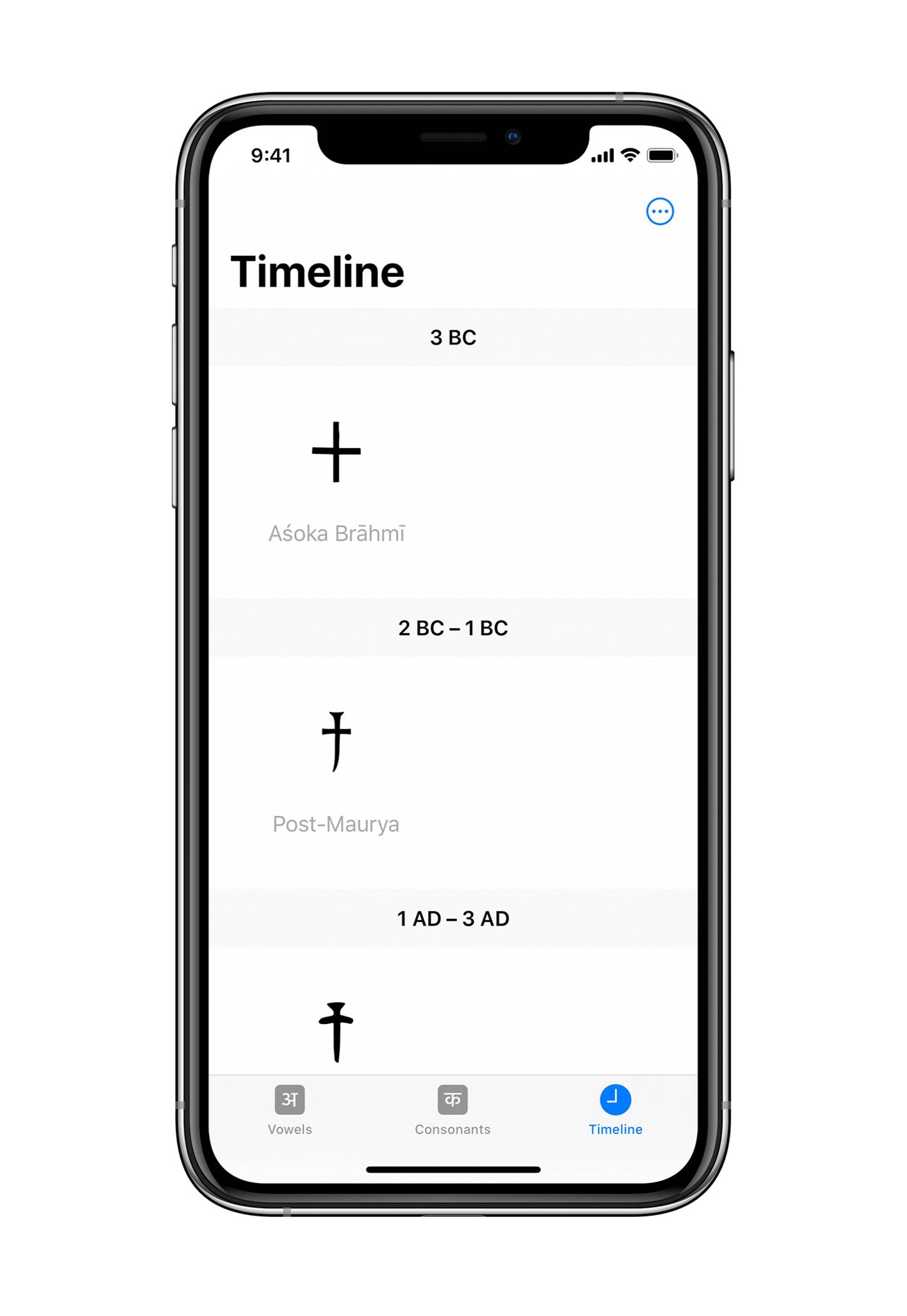 Welcome dark mode
iOS 13 introduced dark mode and we're ready for it. Whether you want to reduce eye strain, improve battery life, or it just has aesthetic appeal. You've got our carefully tailored dark mode.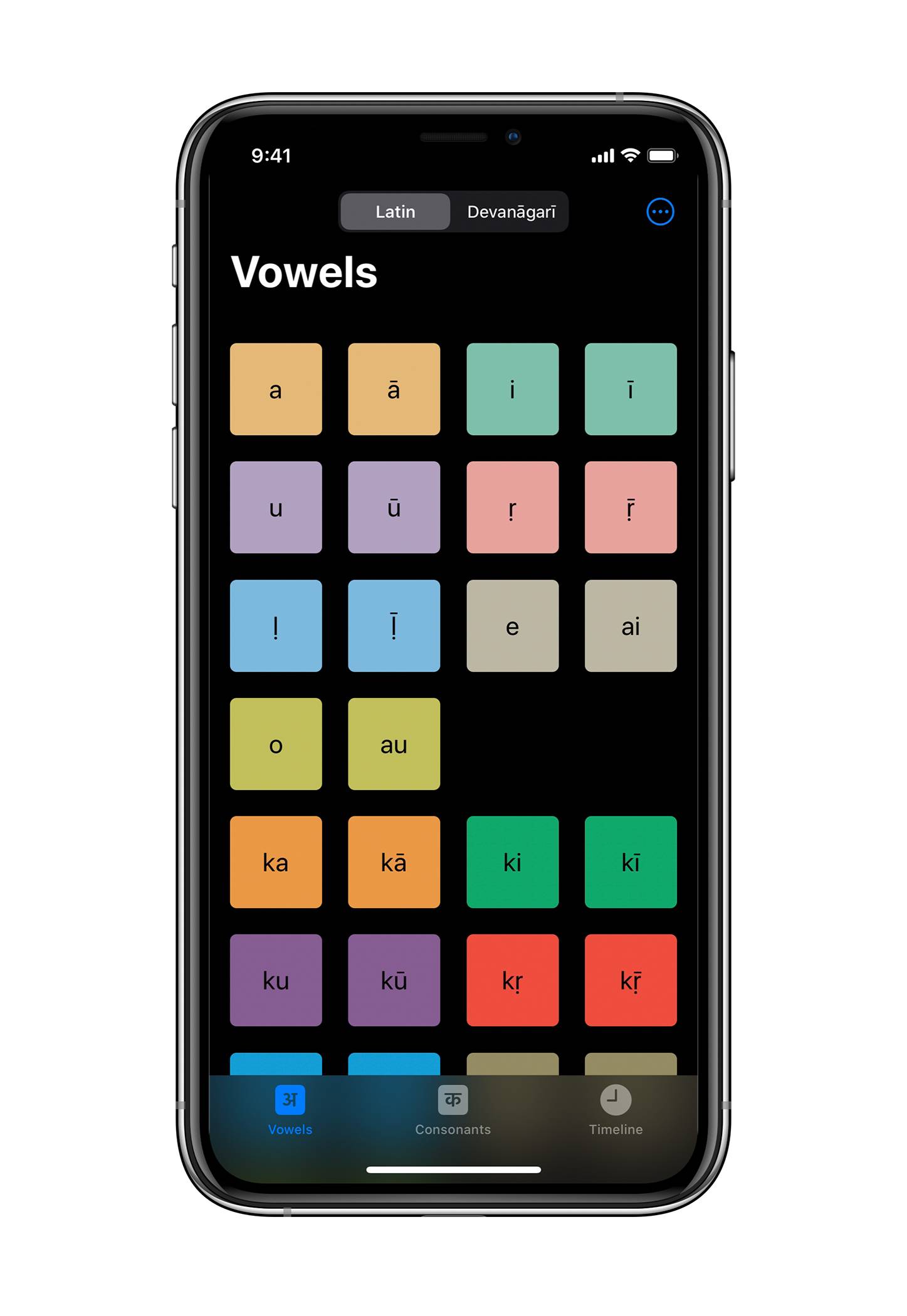 See more on iPad
Akṣara is now available on iPad with iPadOS 13. With the big screen, split view and even more iPadOS capabilities, you can now see more than ever.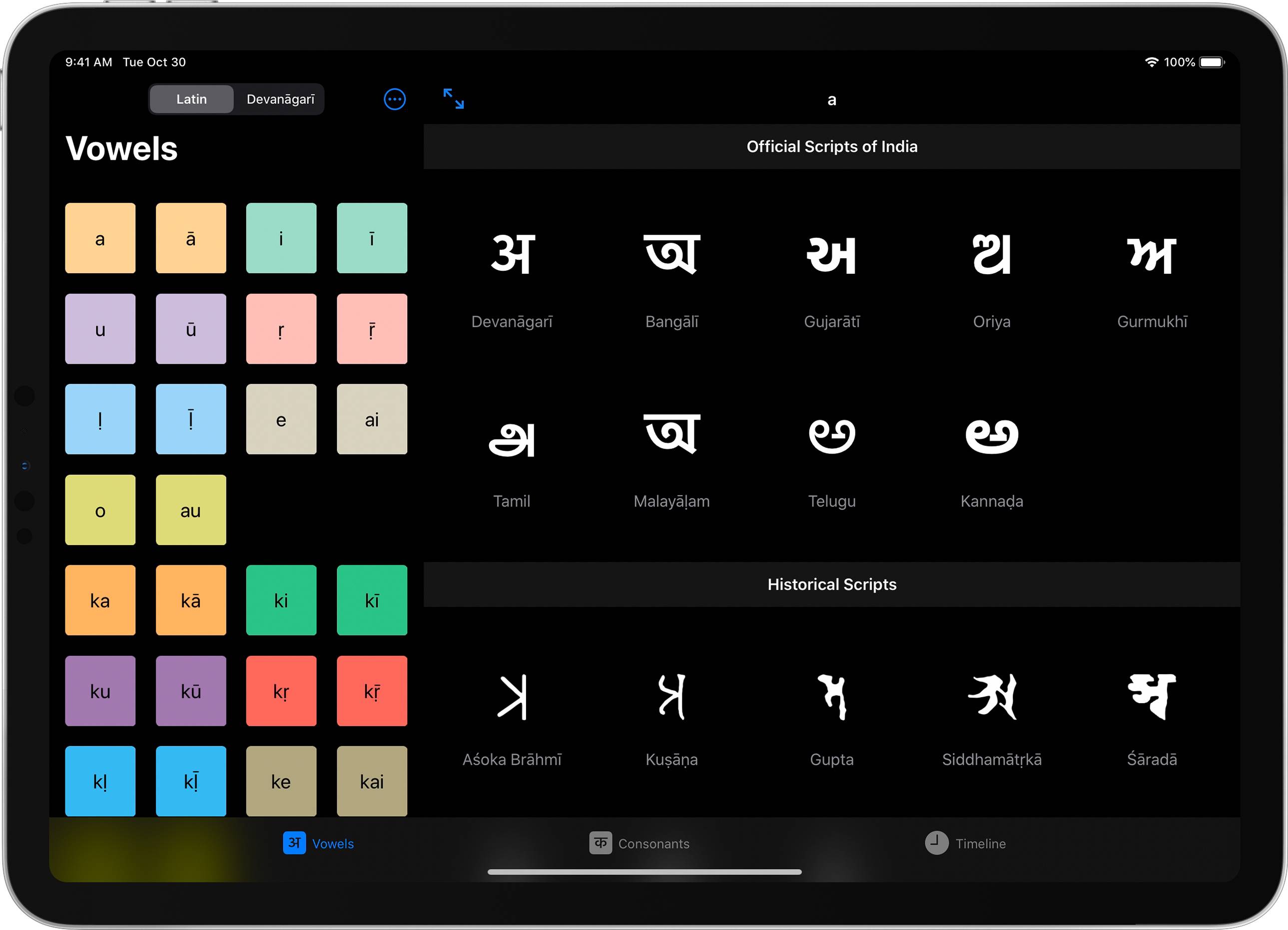 Akṣara now available
Start learning now.