Fudan Grad Night Logotype
The grad night event is hosted by the Art Troupe of Fudan University every graduation season as one of the most anticipated events for Fudan-ers. For its hugh influence and audience base in the campus, the grad night is expected to have the very best the graphic design of the year in campus.
As a member of the design team for 2018 and 2019's grad night, I designed the logotype for the event two years in a row.
创造刷新正年轻
The theme of Fudan Grad Night '19 is "创造刷新正年轻" — basically means to create, to refresh and stay young. The concept behind this is that the whole grad night event is a memory computing system as a metaphor, you read and archive the memories of the past four years and refresh your path to create the future.
I designed the logotype along with the progress of main visual design exploration. I create design the logotype characters in Glyphs app according to the standard of type design. The final design is a bold italic sans-serif type, expressing a dynamic youth spirit.
Based on the logotype, the design team expand the main visual to a broader set of marketing and staging materials. It serves as a foundation to the whole visual design system.
Event preview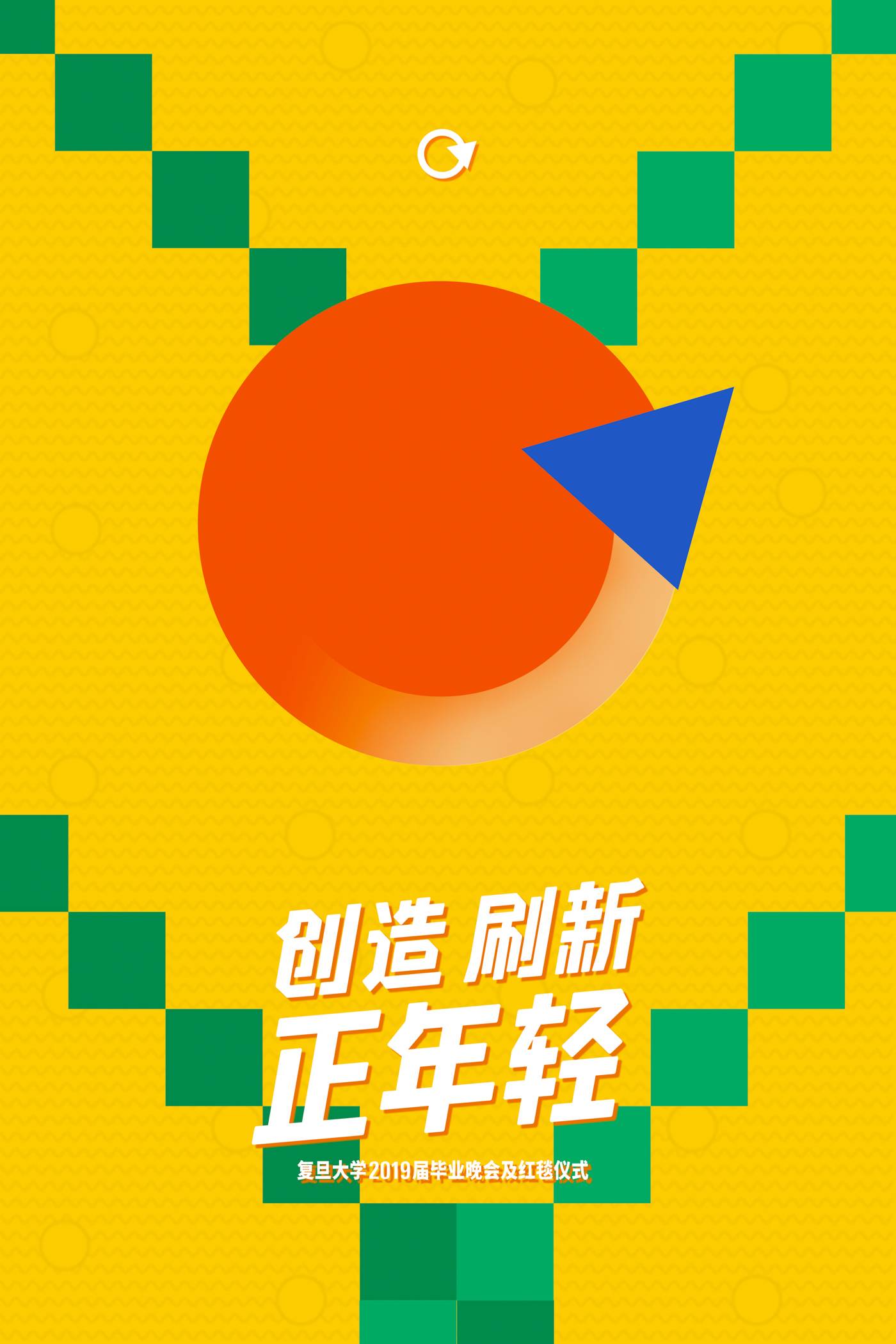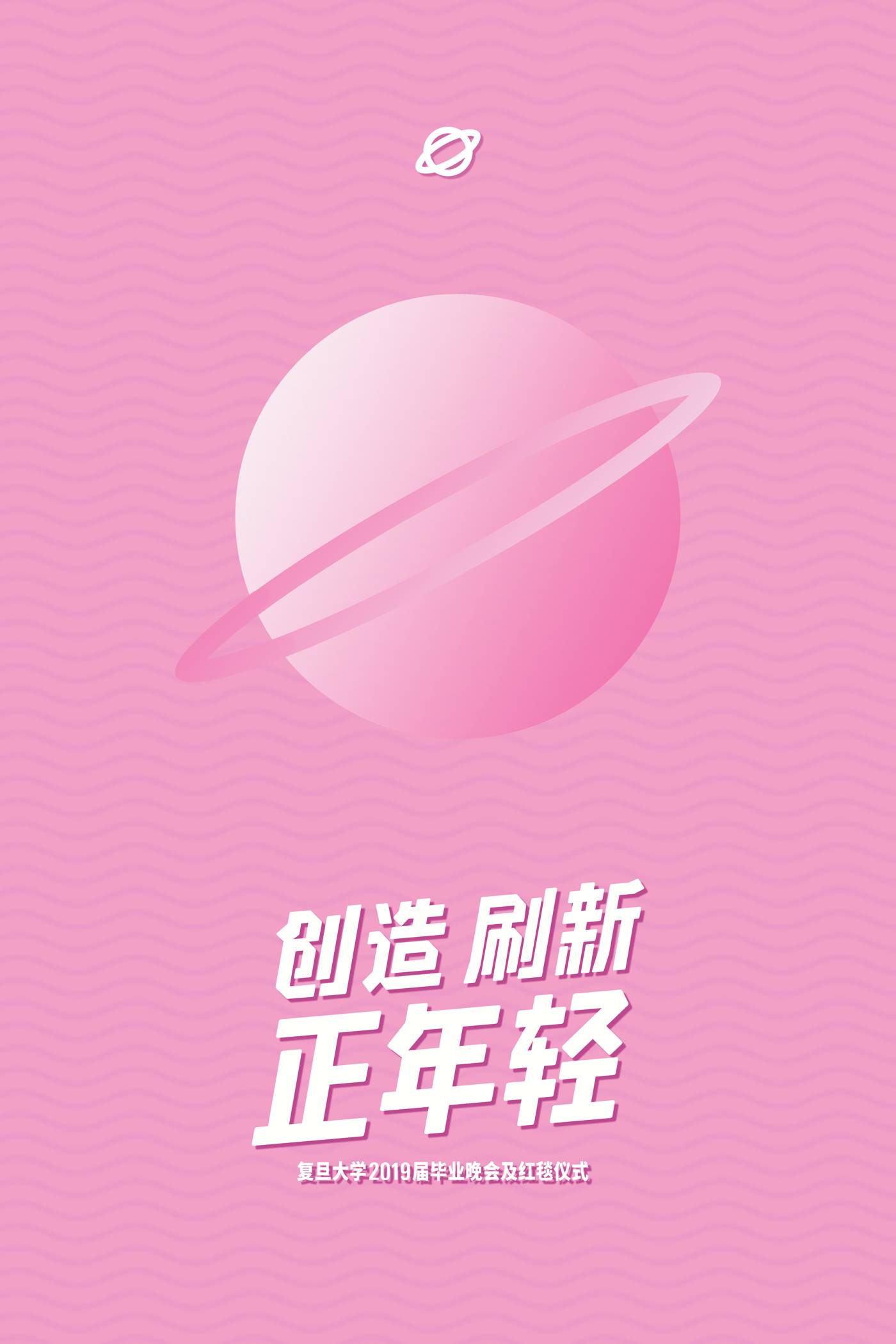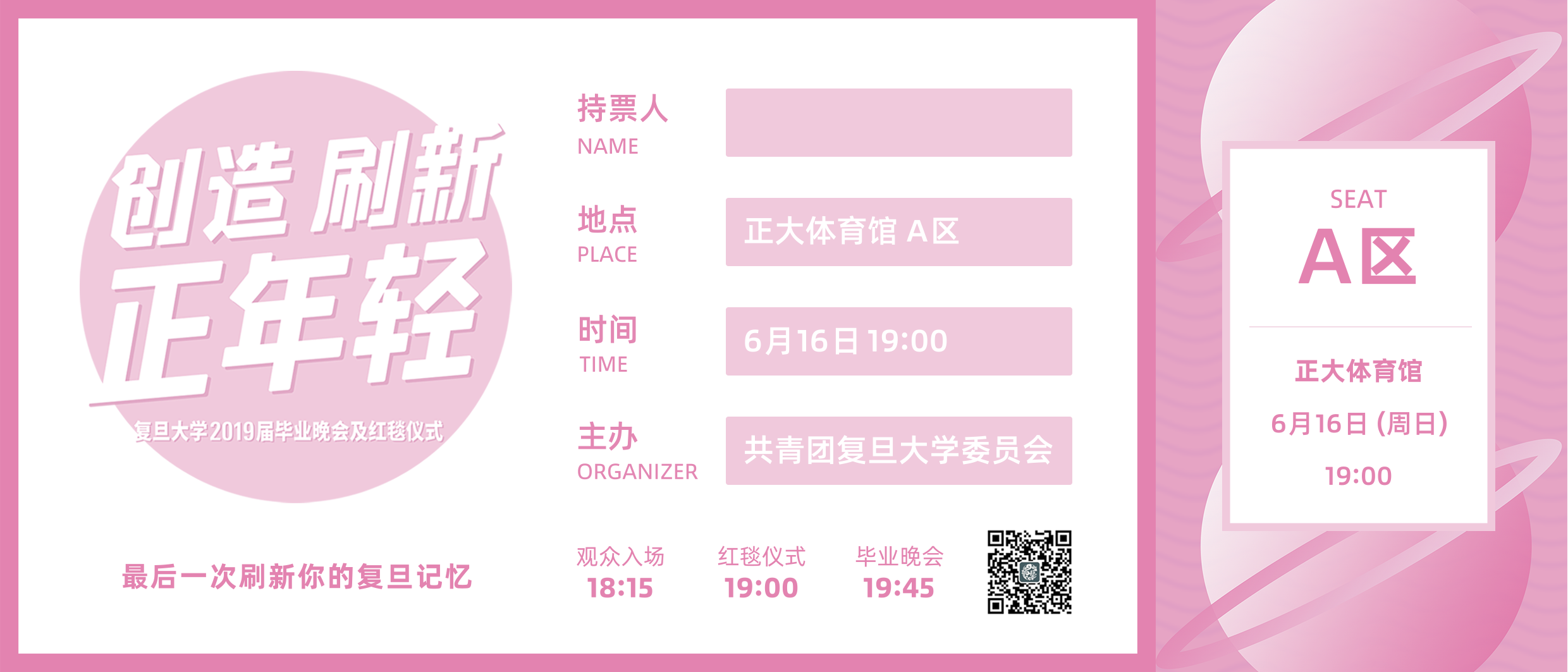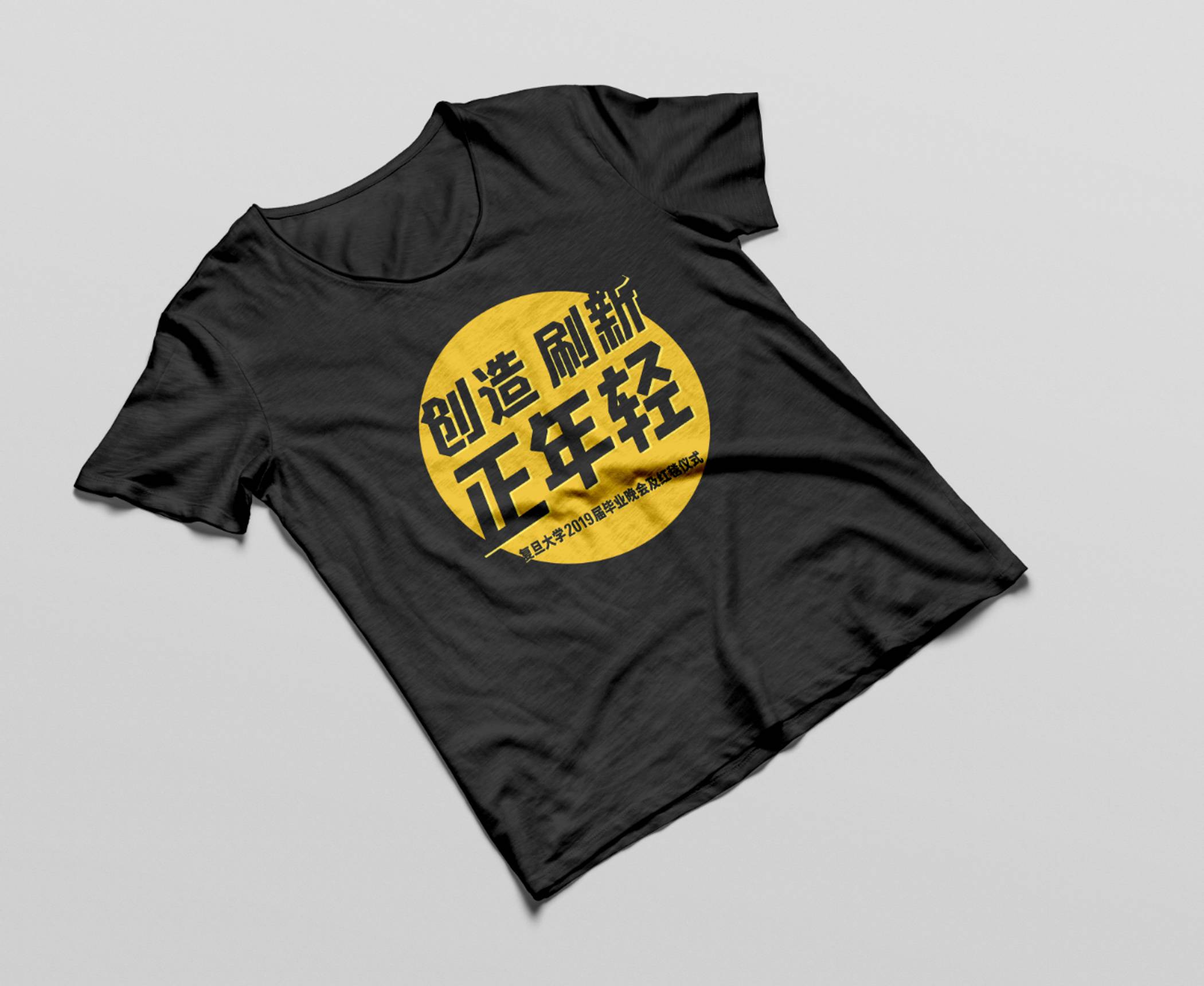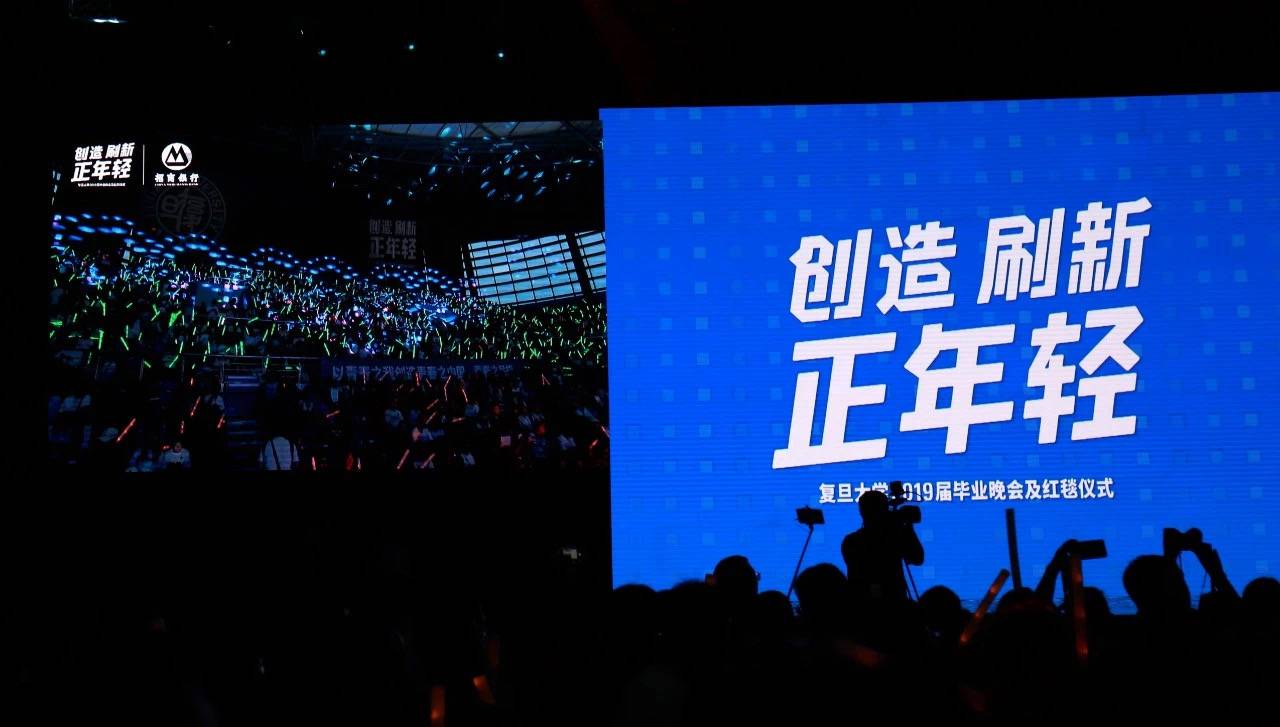 再见再遇见
The theme of Fudan Grad Night '18 is "再见再遇见" — meaning "Goodbye, hello". The concept behind this theme is to treasure the people and memories in the college that through we friends are parting at the time of graduation, we will still say hello again some time in the future.
I designed the logotype after the main visual came into shape. The logotype is italic, dynamic and mild with some sort of ligature-like stroke to metaphor the flow of time and memories. The logotype is used on all marketing and staging materials and became an iconic identity for the grad night of 2018.
Event review