Caslean's Music
Caslean is a schoolmate of mine in high school and also a talented independent musician writing and singing her own songs.
As she started to release her first albums, I helped designed the album artworks and some marketing materials as well as some live gig posters afterwards.
Lovely Summer
Caslean's début album "Lovely Summer" (小小夏天) is a time for summer. Through it's still spring when released, the songs will help you take a rewind of the summer memories.
The album is now available on NetEase Music, Xiami Music and Douban.
Stream now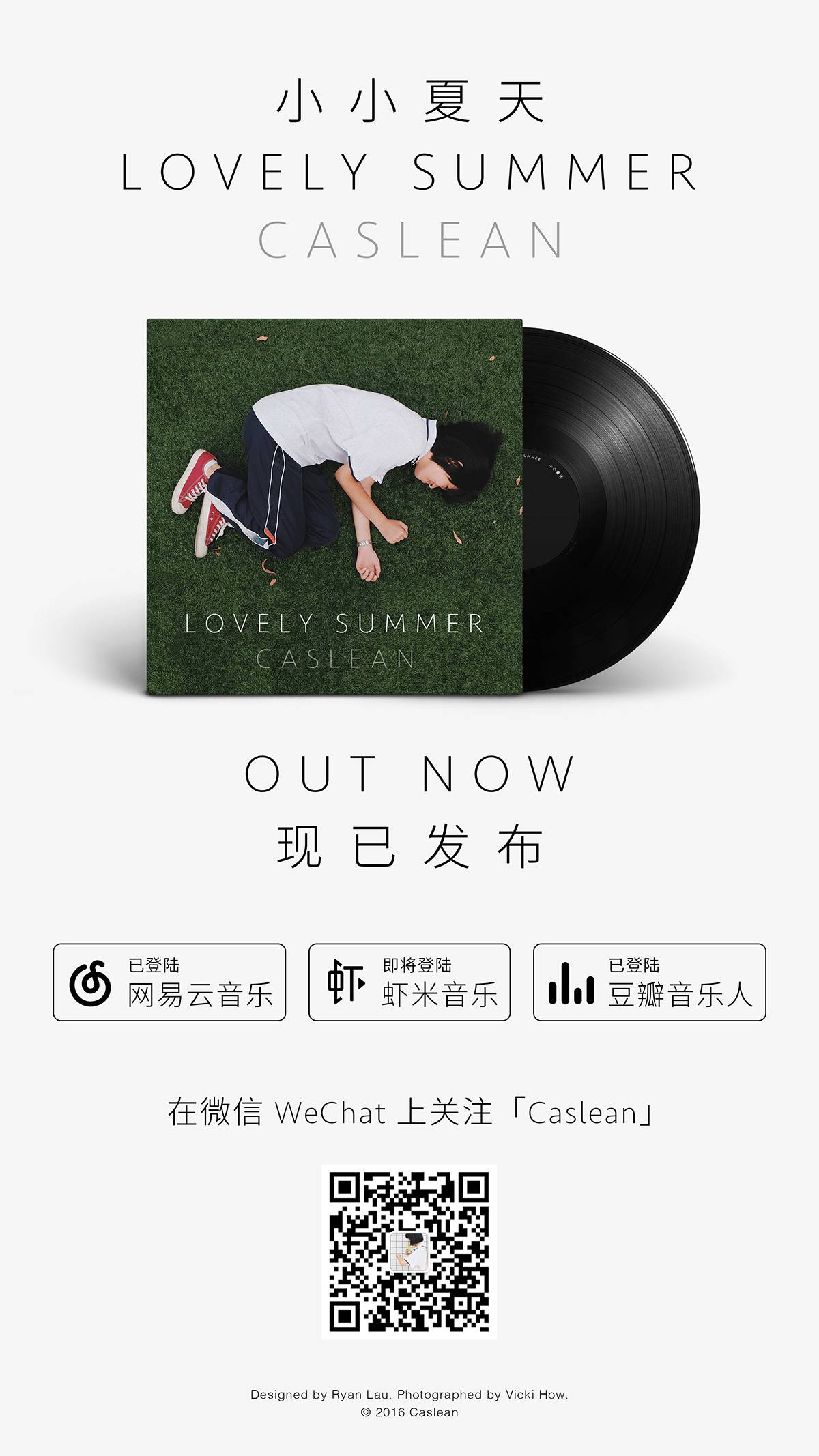 Shinya Shokudo
"Shinya Shokudo" (深夜食堂), which means late night diner, is Caslean's second music album. The album is currently not available for online streaming.
Bye Bye Clean Unplugged Gig
Caslean's unplugged gig in Jinan University is called "Bye Bye Clean" as she was having a farewell moment as she's transferring to another major at the end of her first year in college.